William "Bud" Roth
President
My name is Bud Roth. I put NetBSD on a Mac SE/30 and never looked back. I have some diverse interests. I spent 8 years of my life living in Japan where I earned an MA and competed in Judo as part of the Nagoya University team. I clerked at the Court of Chancery in Delaware and spent a few years doing Internet-based securities fraud investigations with the SEC Office of Internet Enforcement. After 9/11, I joined DoD and supported the GWOT, doing a number of overseas assignments before joining Deloitte. I now focus exclusively on cybersecurity issues as a private consultant and the Non-resident Fellow for Cybersecurity at Sasakawa USA.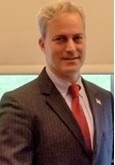 Michael D. Smith
Senior Vice President
Michael D. Smith was elected to the 2021 executive board of ISSA Nova as the Senior Vice President. Michael Smith brings to the board over 30 years of IT and Cybersecurity expertise and Senior Leadership. He is a Cybersecurity Architecture and Advisory Services Group Leader for the Battelle Memorial Institute and the Cybersecurity Program Manager for DHS. He is a retired U.S. Army Colonel who commanded the Army Reserve Operations Group (ARCOG), established a research unit at the Army Cyber Institute (ACI) West Point, NY, and served as the Deputy G6 (CIO) for the 22,000 Soldier command responsible for all Logistics in Iraq during the surge.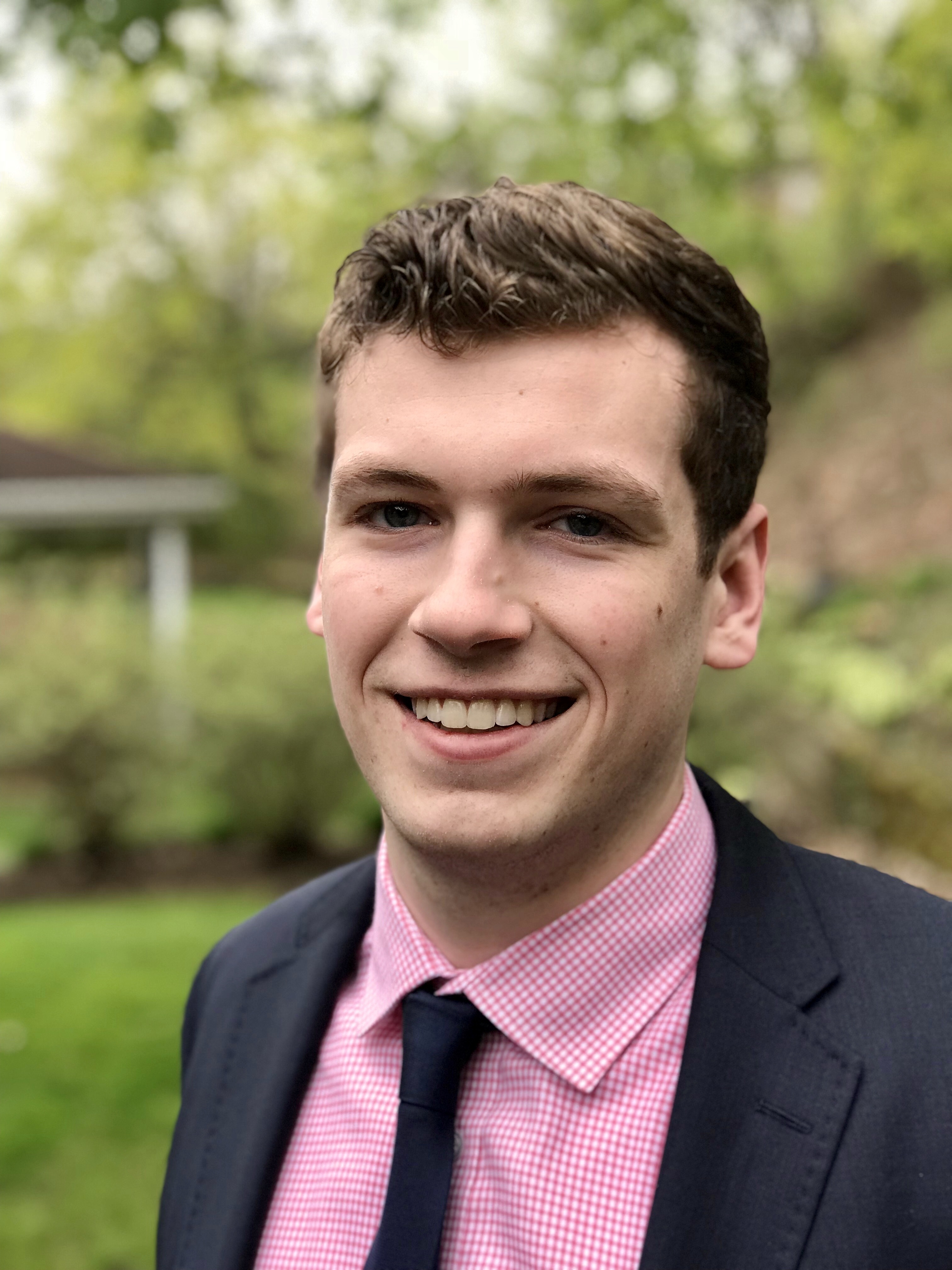 Dan Goga
Vice President of Programs
Dan Goga has over five years of experience helping organizations within the private, public, and academic sectors solve their information security and information technology challenges. Dan's primary role as VP of Programs includes organizing and coordinating chapter events and meetings. He currently works in the Cyber Risk Advisory Services practice of Grant Thornton Public Sector LLC.

Walter Cekala
Vice President of Education
Walter Cekala, VP-Education, ISSA-NOVA is a widely respected mentor and business/technology consultant. He has over 40 years in the networking industry with engineering and management positions at high profile organizations. Mr. Cekala has many public speaking engagements and several education and training classes to his credit. Walter is also a regular volunteer to civic and charitable organizations. Walter has served as Administrative Officer for the Air Command and Staff College and the Air War College. He is active with several professional organizations including the Institute of Electrical and Electronics Engineers (IEEE), Federal IT Security Institute (FITSI), and ISC(2). ISSA-NOVA Accomplishments and Activities. He currently serves as the ISSA NOVA VP of Education and is responsible for organizing the chapter's popular CISSP course. If re-elected, he intends to expand our training offerings.
Michael Craghead
Vice President of Finance
I have been a member of ISSA-NOVA since 2010, shortly after obtaining my CISSP certification. A regular attendee at chapter meetings except for a 2-year period when working outside of the DC metro area. While a member I have been a semi-regular attendee of the ISSA-NOVA Risk Management Lifeboat group, and also attended ISSA-NOVA's first Certified Secure Software Lifecycle Professional (CSSLP) preparation course offering. I have over 20 years in the Information Technology (IT) field. Started my professional career as a software developer. In 2004, by chance, transitioned to Information/Cyber Security, or whatever you want to call it 😊. Worked for a mobile telecom company supporting their internal Identity and Access Management (IAM) systems. Have worked in IAM in some form or another since then, and currently working for one of the top professional services companies as a consultant. ISSA-NOVA has incubated many great leaders for both the chapter and for the international ISSA organization. I have always considered becoming one of those leaders. Now is the time!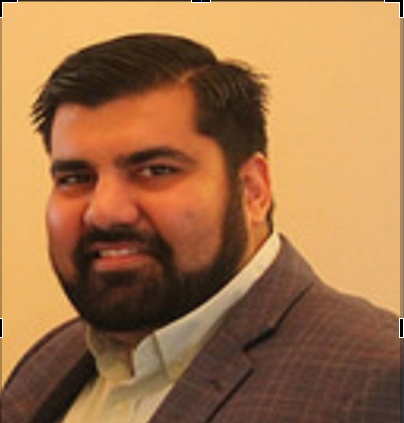 Amit Arya
Vice President of Communications
Hello! I have over ten years of experience working in the IT Security industry with various Identity and Access Management (IAM) applications, Identity, Access, Adaptive Access, Federation and LDAP products. I have managed various aspects of the project lifecycle with an emphasis on identity management applications and access control. I joined the ISSA-Raleigh chapter about 3 years ago and after moving back to the Northern VA area, I joined the Northern VA chapter and have been a member for almost 1 year now. In my free time I do like to watch movies, go for hikes and play tennis.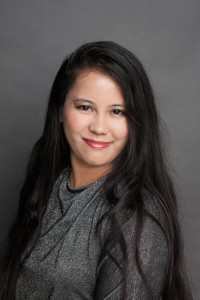 Gail Schnell
Vice President of Technology
Gail Schnell is the President & CEO of Schnell-Tech Solutions, LLC. Schnell-Tech Solutions LLC is a Information Technology Consulting and Contracting Company that is Woman, Minority, and Veteran-Owned as well as SDVOSB Certified that specializes in Cyber Security, Information Assurance, and Certification & Accreditation. Gail also serves as a Commissioner for Maryland Military Monuments as well as the Board of Directors Member & Chair of the External Affairs Committee for APAPA-GDC – Asian Pacific Islander American Public Affairs Association. She is currently working as a Senior Cloud Security Architect, Security Manager, and RMF SME.
Gail is a US Army OEF Veteran and deployed to Afghanistan before she started her company. She volunteers with IAVA, Team Rubicon, Veteran's Voices, The Mission Continues, Travis Manion Foundation, and Team Red, White, & Blue. She taught entrepreneurship to veterans through Project Opportunity and mentored middle school girls on Cyber Security. She is an alumna of V-Wise, Project Opportunity, EBV, Veterans Entrepreneurship Program – VEP, Veteran Institute for Procurement – VIP, and was a Mission Continues Bravo Class 2012 Fellow. She has received the honors of: 2012 Rising Star Award Honoree at the Woman Veterans Rock Rally, 2013 Leaders & Legends Honoree, Women Veteran Entrepreneur Corps Awardee, 2015 NBC Woman Warrior Honoree, 2016 Heroines of Washington Technology Winner, 2019 Top 50 Tech Leaders Awardee, & President's (POTUS) Call to Service Award. She enjoys doing volunteer work and helping others.
2021 ISSA-NOVA Directors
Directors are ISSA volunteers who help ISSA-NOVA manage activities and plan events. Often they are former board members who keep involved to make sure that institutional knowledge and best practices are past to the next group of board members. We couldn't survive without their help!
Karen Frederick
Director of Communications
Karen Frederick is the Mid-Atlantic Director of Strategic Accounts for Tanium. With over 20 years of successful technology sales, Karen has sold globally for companies ranging from small startups to Fortune 500 companies. She has been an active member of ISSA International since 2009, and the ISSA-NOVA VP of Marketing since 2015. Karen served 5 years with the ISSA-NOVA board as VP for Communications.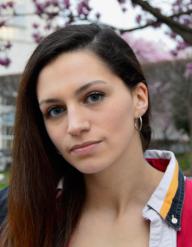 Caroline Smith
Director of Strategic Media Relations
Caroline Smith is a graduating senior from the University of Massachusetts, Amherst majoring in Journalism and minoring in Environmental Science. Caroline Smith has over four years of writing experience, specializing in written news reports and highlighting the experiences of others through her work at the Amherst Wire, a digital student-run magazine. In addition, she previously worked for the University of Massachusetts' Department of Information Technology and interned with a digital content company called The Neo Elite. Caroline Smith currently serves as an Executive Board Member for the UMass Ski and Board Club and as the Director of Strategic Media Relations for the ISSA NOVA chapter. As Director of Strategic Media Relations, she manages social networking, press coverage and media content engagement in coordination with the Vice President of Communications and Vice President of Technology.