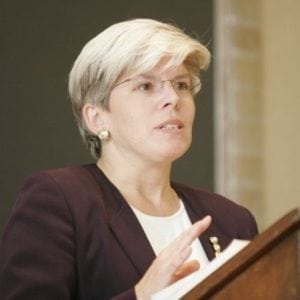 July 18 @ 5:30 PM – 8:00 PM
Please join us at Unisys Corp. in Reston — Meeting starts with dinner at 5:30. Speaker at 6:15pm.
Our speaker will be Barbara Grewe, Portfolio Director for International Strategy and Policy at MITRE Corporation.
Barbara previously served as Senior Director on the FBI 9/11 Review Commission, as well as Senior Counsel on the 9/11 Commission, and Special Investigative Counsel for the DoJ Inspector General.
Barbara is currently helping stakeholders in the 2020 Olympics identify and plan for the Cybersecurity risks of hosting a major sporting event with a.significant digital footprint. Hear Barbara talk about big event Cybersecurity and the special cyber risks that come with it.
Please register here.
Venue
Unisys Unisys Corporation, 11720 Plaza America Dr.
Reston, VA 20190 United States + Google Map Website: https://www.unisys.com/
Details
Date: July 18 Time: 5:30 PM – 8:00 PM Cost: FREE